Top Ten Tuesday: Top Ten Unique Book Titles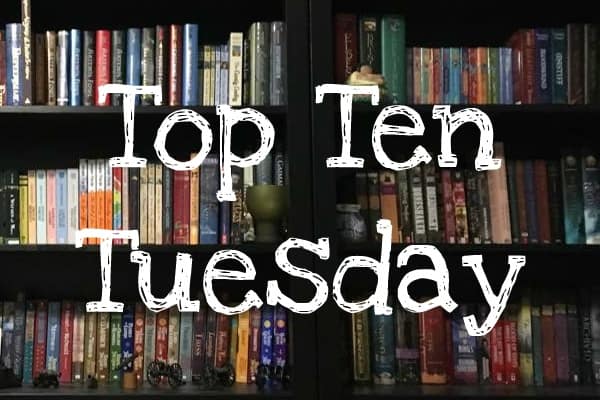 A meme from the Broke and the Bookish.
My definition of unique may be a little odd, but here they are in no particular order…
1. The Keeper of Lost Causes by Jussi Adler-Olsen: It so well communicates the character, you don't even really appreciate it at first. I've found it both a memorable and terribly appropriate title.
2. Bitterblue by Kristin Cashore: It is a character name, and what a unique character name. I found it so odd and yet it definitely grew on me as I got to know her.
3. Artemis Fowl by Eoin Colfer: I can remember how much the name stuck in my head from the first time I saw the book on a shelf. It is another character name but I feel like one that sticks for an entirely different reason.
4. So You Want to Be a Wizard by Diane Duane: Before we started waiting on our letter from Hogwarts this title is what caught our little fantasy day dreaming eyes.
5. Pawn of Prophecy by David Eddings: I always liked the up front nature of this title. It did not view prophecy as a kind mistress, as a grand adventure, but something that makes our hero a pawn.
6. The Eyre Affair by Jasper Fforde: The whole Thursday Next series is really just filled with fantastic titles that have always tickled my nerdy funny bone.
7. Illusionarium by Heather Dixon: I like that a made up word can invoke so much and inspire such curiousity. You feel like you should know what it means just on the tip of your tongue.
8. Which Witch? by Eva Ibbotson: Who doesn't love a little play on words? While all of her books appealed to me as a kid, this one was the one that I just had to have because of the title.
9. Bird by Bird by Anne Lamott: I love this title because at first I was like what the heck does that mean but then after I read it, the title is absolute perfection and a mantra I actually repeat to myself.
10. Hold Me Closer, Necromancer by Lish McBride: Once again this whole series the titles just appeal to me. Song titles and movie titles with Necromancer instead.