The Keeper of Lost Causes by Jussi Adler-Olsen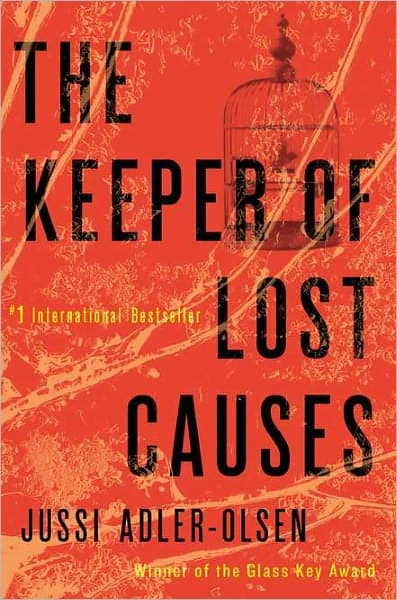 The Keeper of Lost Causes
by
Jussi Adler-Olsen
Series:
Department Q #1
Format:
ARC
Goodreads
Carl lost two of his team in an instant, one was crippled the other is dead, and it changed him.  He carries a secret about that day that he tells no one.  Carl is also not an easy man to get along with, his old team were the only ones who could tolerate him, so the police department gives him a promotion and sticks him in a department of his own, Department Q, an office in the basement filled with cold cases.  He has no team just an office assistant/housekeeper named Assad, who has an insatiable curiosity.  Carl's apathy for life however cannot hold up against his natural instinct to investigate.
I just wrote a summary primarily about Carl, but this book lets you in on a secret early on.  Merete is alive, so the real question is will Carl realize in time?  You follow Merete off and on, her part takes place over a longer stretch of time, years, but as the two begin to converge that is when I started to hold my breath.  I had an initial concern that Assad was going to be just a little dose of ethnic humor, I could not have been more wrong.  Assad is not only humorous, intentionally and unintentionally, he is also incredibly intelligent, which he tries to hide, and he is a mystery of his own.
Personal Thoughts: This is not my usual fare.  However I did really enjoy it.  Most of my protagonists are teenage girls, this one was a not quite divorced male cop.  I'll admit early on I was not so sure and Assad was what kept me reading at some point.  In the end I was absolutely smitten.  My boyfriend is a diver and he expressed doubt as to a filling actually popping out, rather than just causing pain but I'm sure Adler-Olsen did his research.
Related Posts