Birthright, Volume 1: Homecoming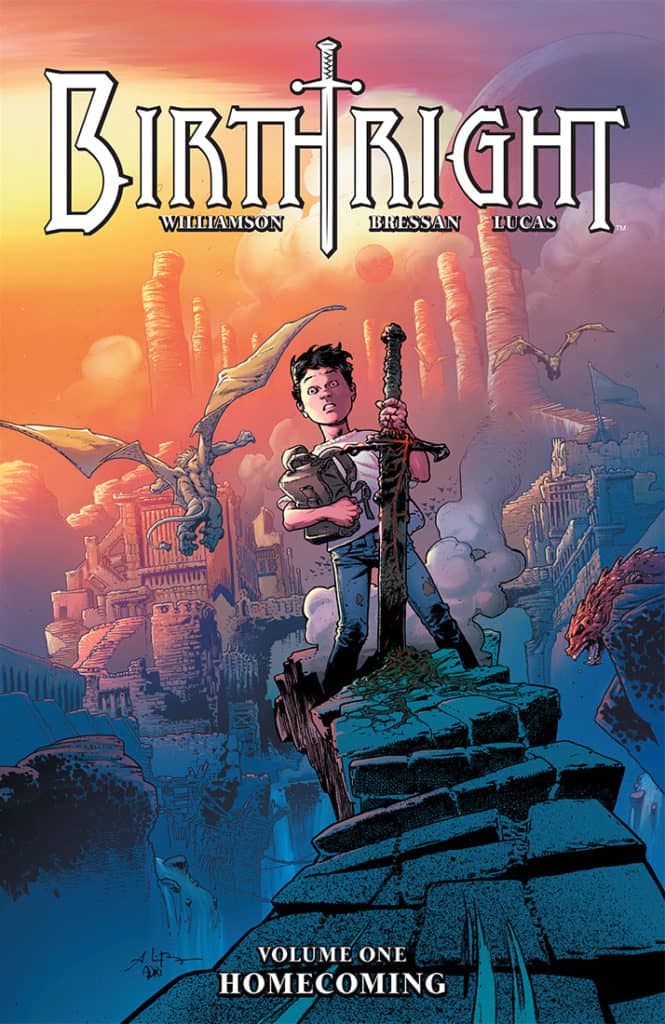 Birthright: Homecoming
by
Adriano Lucas
,
Andrei Bressan
,
Joshua Williamson
Series:
Birthright #1
For the Rhodes family, losing their son was the most devastating thing that could have occurred...but it couldn't prepare them for what happened when he returned. Skybound's newest hit turns fantasy into reality in this all-new series from the creator of Nailbiter and Ghosted. Pick up this introductory-priced collection and see what everyone's talking about!

Collecting: Birthright 1-5
Goodreads
I think every kid, especially of the 80's and 90's, had daydreams about getting swept off to a mystical land. Mikey goes missing. I had my expectations that this would be about his adventures. Yes and no. Mikey's disappearance tears his family apart then a man appears claiming to be Mikey, except it hasn't been that long. We get to see both young Mikey exploring his fantastic world and it's dangers, as well as seeing grown Mikey try to interact with the world he left behind. Both sections are enjoyable for vastly different reasons. As a reader there are things you will learn that will have you ready to scream wanting to know what happens. The art is gorgeous and transitions really well between the two realities. This is a series that I definitely plan to see to the end at some point.