Bitch Planet: Volume 1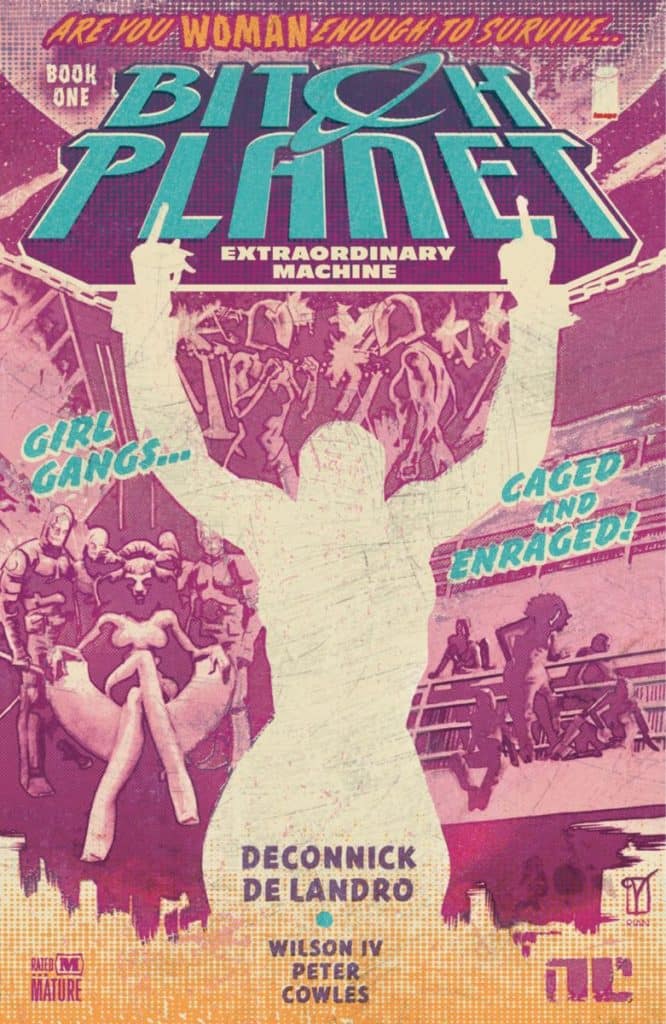 Bitch Planet
by
Kelly Sue DeConnick
,
Valentine De Landro
Series:
Bitch Planet #1
Eisner Award-nominated writer KELLY SUE DeCONNICK (PRETTY DEADLY, Captain Marvel) and VALENTINE DE LANDRO (X-Factor) present the premiere volume of BITCH PLANET, their critically acclaimed and deliciously vicious sci-fi satire. Think Margaret Atwood meets Inglourious Basterds. Discussion guide included.

Collects BITCH PLANET #1-5.
Goodreads
Bitch Planet is one of those books that somehow simultaneously feels familiar and revolutionary. From the very first pages I saw myself in these women, felt empowered by them even. They very much embody the message of what a friend of mine used to say to me all the time, "You do you." It's a concept I've always struggled with. I have a tendency to conform, to comply. This book is not about people like me. There is this retro vibe to the art and the way the world is stylized, but it isn't really retro. It isn't like the 70's, it is more like how the 70's would have imagined the future. The sci-fi of that era tended to portray everyone as "beautiful" in the future. This book is the answer for how you would get that homogeneous population. The darkness behind it all. There is something to be said that begins with naked bodies of all types and then those bodies get into a naked riot. I love the insights into how the women came to be here and I love the unashamed nature of the whole book. These characters do not cover their bodies and the artists don't do it for them. You start to see relationships develop and you also see just how bad this world can be.