Runaways: Teenage Wasteland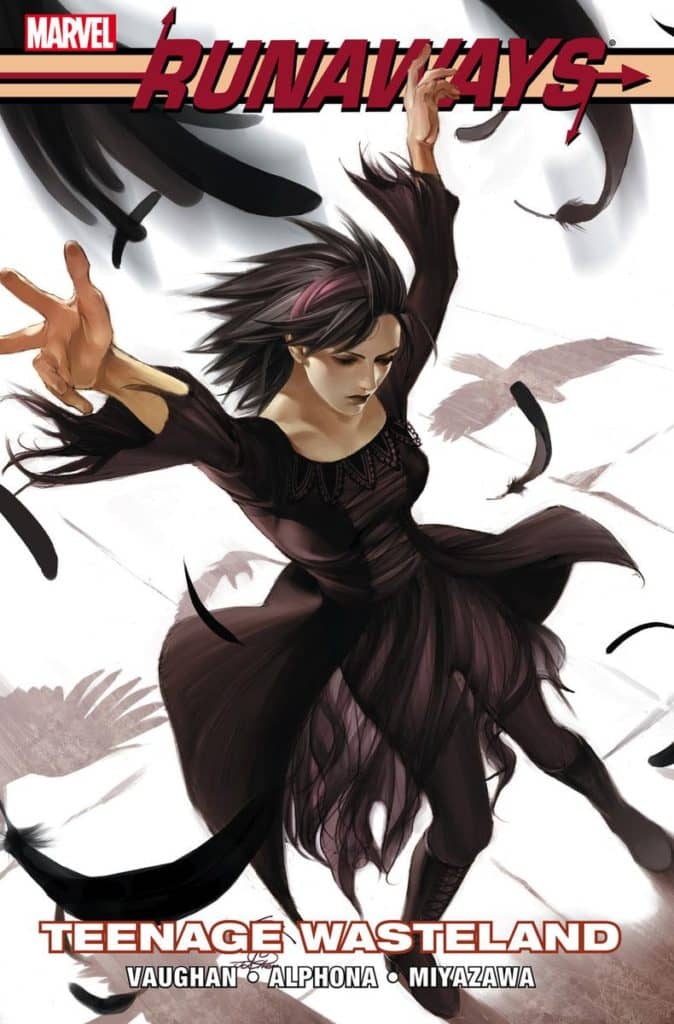 Runaways: Teenage Wasteland
by
Adrian Alphona
,
Brian K. Vaughan
Series:
Runaways #2
Still on the run from their super-villain parents, this motley crew of super-powered kids finds a kindred spirit in a daring young stranger and welcomes him into their fold. But will this dashing young man help the teenagers defeat their villainous parents, or tear them apart? One troubled member finds out, as she leaves the group's hideout with their new recruit, who reveals his startling secret, putting the entire team in jeopardy! Plus: Who do you send to catch a group of missing, runaway teenage super heroes? Marvel's original teen runaway crimefighters, Cloak and Dagger, making their first major appearance in years! Collects Runaways #7-12.
Goodreads
This isn't the cover I have. I try to make the covers match my own but these volumes have gone through some minor and major variations. Mine is Karolina looking super pissed.
The kids try to use their skills and tools for good, but it doesn't necessarily work well for them. They even try to make a new friend. I think the real conflict of this book is that a bunch of teenagers, stuck together for this long are going to get strained. We already have Nico's magic but things get a little more supernatural this go around.
This volume is probably most known for the appearance of Cloak and Dagger. I get why they are included teen heroes, runaways… they fit the keywords and the target demographic. It shows us some interesting things about our group for sure. Of course the problem of the Pride isn't solved yet.
Related Posts