Top Ten Tuesday: Books I Really Liked but Can't Remember Much About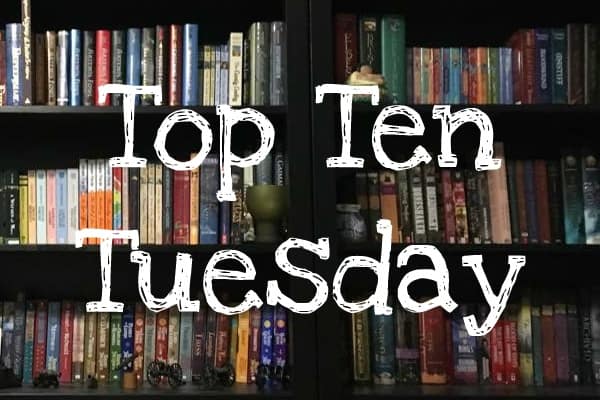 A meme from the That Artsy Reader Girl.
Today's Topic: Books I Really Liked but Can't Remember Anything/Much About
The Gammage Cup by Carol Kendall – For a long time I could remember the contents of this book but not the title. Then I learned the title and forgot the content. I remember little bits but it is all mixed up in my head with a story I started because of it. Now I have the sequel too and should really read both.
A Game of Thrones by George R.R. Martin – I was caught up on the series around 2007. I fell behind and couldn't imagine picking it back up with out a refresher… and now it has been a decade. I would like to start again at some point probably after he finishes writing it, after the show is over.
A Wizard of Earthsea by Ursula K. Le Guin – I loved the whole series, but now I just remember vague themes. and mental images that are quickly fading.
A Wrinkle in Time by Madeleine L'Engle – I hardly remember a thing. I liked it then but think I might appreciate it more now.
Rhapsody: Child of Blood by Elizabeth Haydon – I was so obsessed with this series for a while, but now I have fuzzy images in my head of the main characters but that is all.
Dragon's Milk by Susan Fletcher – Another series that I once listed among my favorites but now I would not even be able to summarize for you.
A Great and Terrible Beauty by Libba Bray – This one has been itching at me lately, how much I loved it and just how much I can't remember it.
American Gods by Neil Gaiman – I know, I know. I remember the feeling more than the happenings itself. I want to reread it and then finally read Anansi Boys.
The Eyre Affair by Jasper Fforde – I've wanted to go back to this series for ages but at this point I will definitely have to start over. Thursday Next just seemed like my kind of woman.
The Lost Years of Merlin by T.A. Barron – I tore through this series but I can maybe remember one scene out of the whole series.