Tiger's Curse by Colleen Houck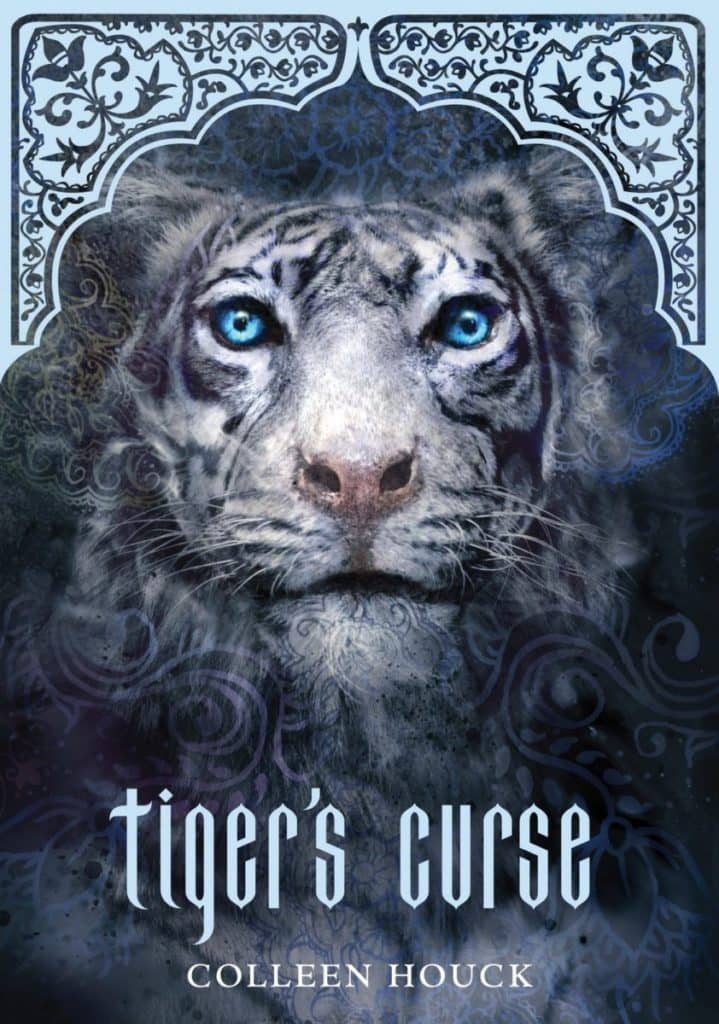 Tiger's Curse
by
Colleen Houck
Series:
Tiger Saga #1
Format:
Hardcover
Goodreads
Kelsey Hayes is just a teenager living in foster care looking for some temp work when she gets sent to the circus to help with the animals.  The small circus mostly has dogs but there is something else as well, a white tiger.  Ren is from India and while he is under Kelsey's care a man comes to take him back and Kelsey goes with him, but this journey is about much more than giving a tiger his freedom in the wild.
Single sitting!  I always say that any book that does that automatically gets a certain number of points.  I will admit at first I felt like the writing had a cumbersome rhythm and I was unsure if I would be able to get into the book.  I think the writing smoothed out a little and as you got to know Kelsey the rhythm fit her.  It wasn't long before I forgot about the writing mostly.  Though the dialogue continued to have issues for me.  There were a few other things that made me… dubious?  Kelsey is an 18-year-old wearing ribbons in her hair.  I get the sentimentality but it felt out of place.  She only calls her foster parents once and they never call her.  These were minor honestly.  I was impressed to see in the acknowledgements that the editor is Indian.  It made me feel more confident as I wondered about Houck, an American, writing this when there is no mention of traveling to India in her bio (I have found often in a book set elsewhere the author will mention their time in that place).
I think the unfamiliar mythology made this prophecy much more engaging than some others.  The instant romance is always a hard sell but I think Houck did it incredibly well.  The relationship with the tiger gives a foundation but more than anything Kelsey's self-doubt makes it real.  The fact that she doesn't just accept it, that as much as she feels it… well I'm getting a little spoilery.  There was a moment of love triangle fear but I don't think Houck will go through with it, thank goodness.  I like Kelsey I found her reactions very real even if I could see the "teenager" writing at times.  Overall I enjoyed it and will dive into #2.
Related Posts