Booking Through Thursday: Winter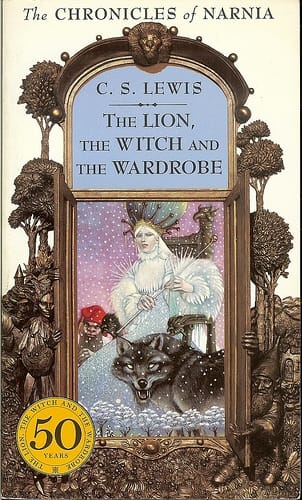 A meme from Booking Through Thursday.
Today's topic is "It's the depth of winter here where I live right now … what books do you like to read when it's snowy and white? What books do you read to evoke a real feeling of winter (good or bad)?"
The first book I think of with winter is obvious: C.S. Lewis's The Lion, The Witch and the Wardrobe.  I would say that I haven't really ever been the type to read books based on the season or weather.  My moods are what I follow and they are random.  Of course I also think of George R.R. Martin for winter as well "Winter is coming" and all that.  Though really it isn't all that wintery of a book.  There is a book on my shelves that I have not read that I think has a beautiful winter cover and title.  Wintertown by Stephen Emond.  I wonder if I lived in a place where winter…  existed a bit more if I would be more affected by it in my reading.  I honestly can't even think of picture books that were my preferred winter reading as a child.  I know I had some that were winter based but I think I preferred the year round titles.