Wisdom's Kiss by Catherine Gilbert Murdock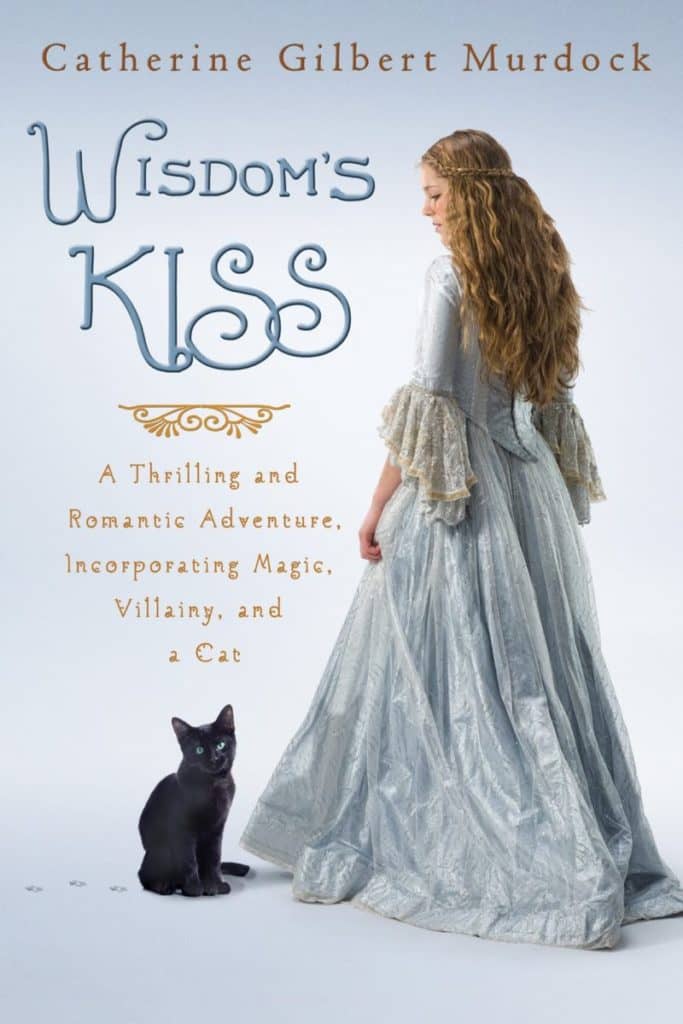 I received this book for free from ALA 2011 in exchange for an honest review. This does not affect my opinion of the book or the content of my review.
Wisdom's Kiss
by
Catherine Gilbert Murdock
Format:
ARC
Goodreads
I was a little worried that this book was going to be too cute but it was just right.  That sounds silly but anyway…
Fortitude, known as Trudy has the gift of sight, it is not very specific but it has come quite in handy, even if she is only a barmaid.  Though it isn't always easy, she didn't see the woman carrying disease in time to save her mother and she told her best friend, Tip, that he would have to leave her and become a soldier.  Princess Wisdom is on the way to her betrothed but is it what she really wants?  Everyone has secrets, even the cat, but this might prove to be a very dangerous combination.
It's true everyone here has a secret.  I didn't even really realize the degree until I had finished and was like wow, interestingly it did not feel like revelation, revelation, revelation, which was impressive.  The format is interesting: it is a combination of encyclopedia entries, book and play excerpts, journal entries and letters.  Sometimes I don't like this but Murdock managed to make them slide together well.  The rotation of documents and the fact that they were all used throughout without any one having to ever carry it for too long… I mean it is easy to follow but from a writing perspective it is obviously carefully done.  It also makes for short little sections, the kind that always make my mother and I go "I'll just read one more little bit" about 10 times.  I did have one reflective moment at the end when my analytical brain turned on and thought about the number of letters and the time it took them to travel and I made kind of a funny face but it was of no real impact.
There were times when I laughed and giggled aloud, okay it was pretty often.  Some characters stayed close to their stereotype base but it suited them, like the Duchess.  Trudy and Wisdom especially were developed and even grew through the story to be far beyond simple barmaid and flighty princess.  To be sure this is a very female driven book, honestly as dashing as Tip is Escoffier, the cat, is more a leading male in my opinion.  This one is definitely not everyone's cup of tea. It requires a sense of humor and a willingness to be silly but it is well worth the effort.