Top Ten Tuesday: Top Ten Books I Hope Santa Brings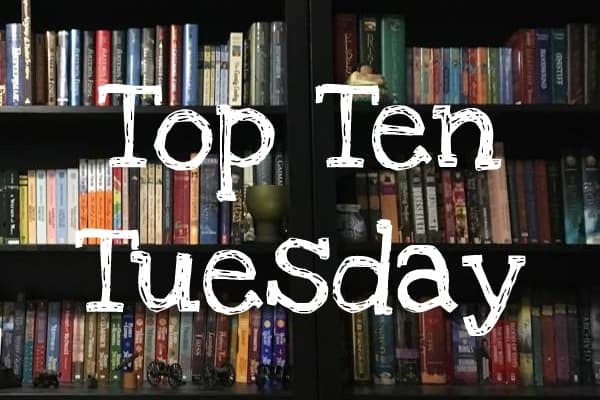 A meme from the Broke and the Bookish. Today's topic – Top Ten Books I Hope Santa Brings (If you celebrate a different Winter holiday, adapt this topic to fit it!)
Birthright – I've read the first volume digitally but would really like to get into this series. I like the idea of being transplanted, but this takes it even further with the coming back. I find that Humble Bundle, when they have comics, is an excellent way to try series without the fiscal commitment of print.
Wynonna Earp – Some series I like sticking to a certain medium. I love Wynonna on television so much. Like I get scary when I talk about it because I love it so so much. Yet I think I might be craving more of her enough that I would like to at least try the original material and then maybe the current stuff.
Deadly Class – Another series that I'm just terribly curious about. I haven't actually sampled it but the concept just keeps coming back to me. I love assassins.
Mr. Higgins Comes Home – Yes, I currently have 7 volumes of Hellboy Library editions to read at home but this appeals to me. I can't help it.
Fearless Defenders – I love A-Force immensely. I will confess that put a good group of women together and I'll roll with some deus ex machina to get there. Valkyrie and Misty Knight is a team up that seems irresistible.
X-23 – I love Laura Kinney so I would love to go backwards and see more of her before.
Y: The Last Man – My comic enabling co-worker and friend has always put this on the top of his recommendation list. The more I get into comics the more I want to read this story.
White Tiger: A Hero's Compulsion – I know it seems like an odd choice but when your very favorite author has had a foray into comics, wouldn't you be curious too?
Vampire Academy by Richelle Meade – I'll confess this has been on my guilty pleasure want list for ages.
Klaus – What better way to show Christmas spirit than the big man's bad ass origin story?
Really what I need is Santa to bring time to read all the books I already have! What about you? Are there books you really wish you had the excuse to read?