Top Ten Tuesday: Top Ten Favorite Books of 2017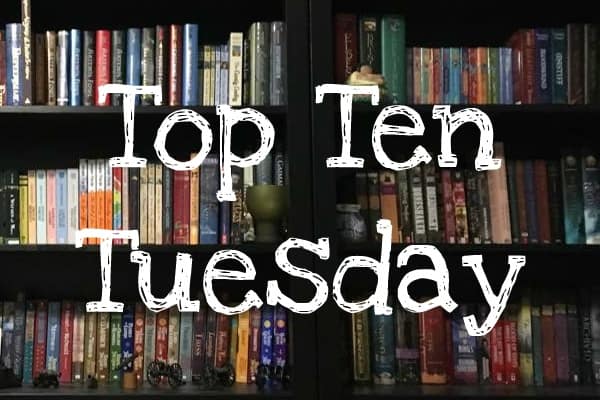 A meme from the Broke and the Bookish. Today's topic- Top Ten Tuesday: Top Ten Favorite Books of 2017
I tried to focus on series that were new to me or new this year.
The Old Guard – I think this is the farthest in advance I have decided to pre-order a book, I read an article ages before, and I wasn't disappointed. It was the concept that I couldn't let go of. The art couldn't be more perfect especially for Andy. I also think this is the book that I'm the most anxious for it to come back from hiatus. Greg Rucka is a busy man for good reason.
Redneck – I waffled so much on this book but I am so glad that I did. I love playing with vampires, their powers and their relationships. I really love the mix of humor and darkness. Donny Cates is a true lover of Texas, as evidenced in multiple books.
Babyteeth – This was when I really began to realize that I am accidentally in love with Donny Cates. The narrative isn't what you would expect but it is spot on. It has a very specific voice and it isn't terribly direct but it suits it. Also all the women characters!
Curse Words – I initially skipped this book, now I have volume one in two different editions. For all the dark creepy on my lists you have this hilariously flashing beacon of nerddom.
Nailbiter – I didn't go to the book club for the first volume that they had last year, it was before I got the guts up to be social. I fell in love with the art of Mike Henderson and then I gobbled up the entire series. It is the perfect mix of actual scary and fun horror movie tropes.
Redlands – Another art driven choice for me, no one does witchy like Vanessa Del Rey. This book is the perfect opportunity for her to shine. I still feel like we've just scratched the surface but I can't wait to see what is yet to come.
Runaways – 5 volumes of the original, several issues into the new series, and a few TV episodes and yeah I love these kids. As someone who is still relatively new to comics I enjoyed something that was truly designed for there to be no prior knowledge. There is also an enjoyable sense of self discovery.
God Country – Donny friggin' Cates. I swear all the stories are incredibly different, just good. He does seem to enjoy playing with themes of family. This one it is a bit easier to see the parallels. Everyone in book club I think related to this family and yet the fantasy elements are smoothly blended.
Black Magick – When you know you're going to love something but it takes you forever to admit it. Greg Rucka, again, and his bad ass women. My one exposure prior to these was Lazarus. If you asked me who I love most it would probably be Rowan, she just instantly appeals to me.
Sword of Ages – It just started so I almost didn't include it but I'm just so dang excited about it. Gabriel Rodriguez has shined mostly as an artist but this story is wholly his, but it feels terribly well thought out even in the first issue.
It was hard to pick just ten, and these aren't in any particular order… I can never actually put things in an order.