The Night Circus by Erin Morgenstern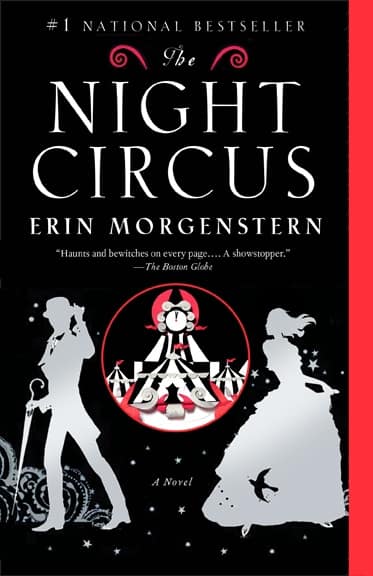 I received this book for free from Goodreads: First Reads in exchange for an honest review. This does not affect my opinion of the book or the content of my review.
The Night Circus
by
Erin Morgenstern
Format:
Paperback
Goodreads
Celia was only six when the man in grey put the ring on her finger making her part of a wager that she did not understand.  Marco was picked as her opponent but his training was very theoretical.  Le Cirque de Rêves will be the playing ground but what are the rules of the game?  The stakes are higher than they realize and love will raise them even more.  The Night Circus is more than just a game board; it serves as home, refuge and place of dreams for many, but the game is what holds it together?
Enchanting is such a cliche, but I must admit that I have never felt it more appropriate.  This is the most enchanting thing that I have ever read.  Captivating?  The entire time I was reading I kept having the desire to read it all out loud.  I wanted to taste the words.  The prose is just so beautiful.  The descriptions are the perfect balance between eloquence and brevity.  I got such a clear image of each person each moment but there was never too much.  It was enough to give a clear sense.  Yes there is a love story but this is about magic and beauty and sacrifice and friendship.
I've heard this book referred to as a romance.  I hate that, because sure there is a love story and yes it is important to the story but this is not a book about swooning!  The cover is fantastic.  I was always curious about it especially the second page image with the paper, but when I closed the book after I looked down and was warm and tingly with it's perfection.  I loved the imagery of each character from Madame Padva's first dress and introduction to Tsukiko's tattoos.  Speaking of Tsukiko's tattoos, someone design them please.  Usually I fear books I love being made into movies even with the condition that they be done well.  This however I would love to see it visually imagined.  I want to see artists inspired by it.  It makes me want to doodle.