The Girl Who Circumnavigated Fairyland in a Ship of Her Own Making by Catherynne M. Valente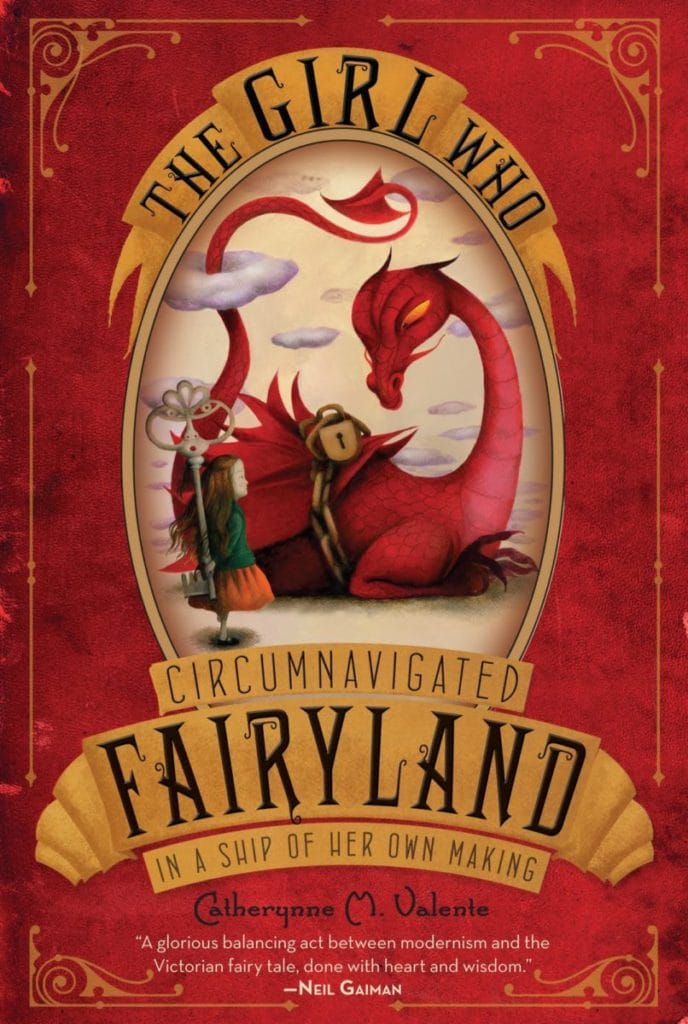 The Girl Who Circumnavigated Fairyland in a Ship of Her Own Making
by
Catherynne M. Valente
Series:
Fairyland #1
Format:
Hardcover
Goodreads
Recommended age 0 to infinity.  As soon as I set this book down I began thinking about who I could give it to (I've been weeding heavily lately) and the people on the list ranged from male to female, age 9 to age 56, mothers to children to fellow writers.  Though this is one I will keep only to be loaned to the most trustworthy of souls.  Honestly I'm not sure of anyone I wouldn't recommend this book to.  Even my discriminating man appreciated the bits I couldn't help but read aloud to him.  Often times you hear all these rules about judging books based on the number of words you don't know, but I have always loved books where I have to guess at words (though nowadays I tend to cheat and have the iPod ready).  This book uses words I didn't even know but the point is neither does September.  How would a twelve year old from World War II era Omaha be fully versed in the mythologies and folklore of the world?  Understanding is not necessary but curiosity is natural and what is wrong with a book that sends a child to the Encyclopedia now and then?
Onto the story: the Green Wind comes and whisks September out of her window and to Fairyland.  Though he cannot come with her and Fairyland is not exactly a happy place right now.  The Marquess has brought laws and taxes and regulations down hard upon the heads of everyone.  So September sets off to retrieve a Witch's spoon and she is accompanies by a literally and figuratively colorful cast of characters.   The language is beautiful.  I think it is excellent for read alouds.
I might be curious to read her adult work and I will also be curious to see if she write children's again.