Star Wars: Poe Dameron: The Gathering Storm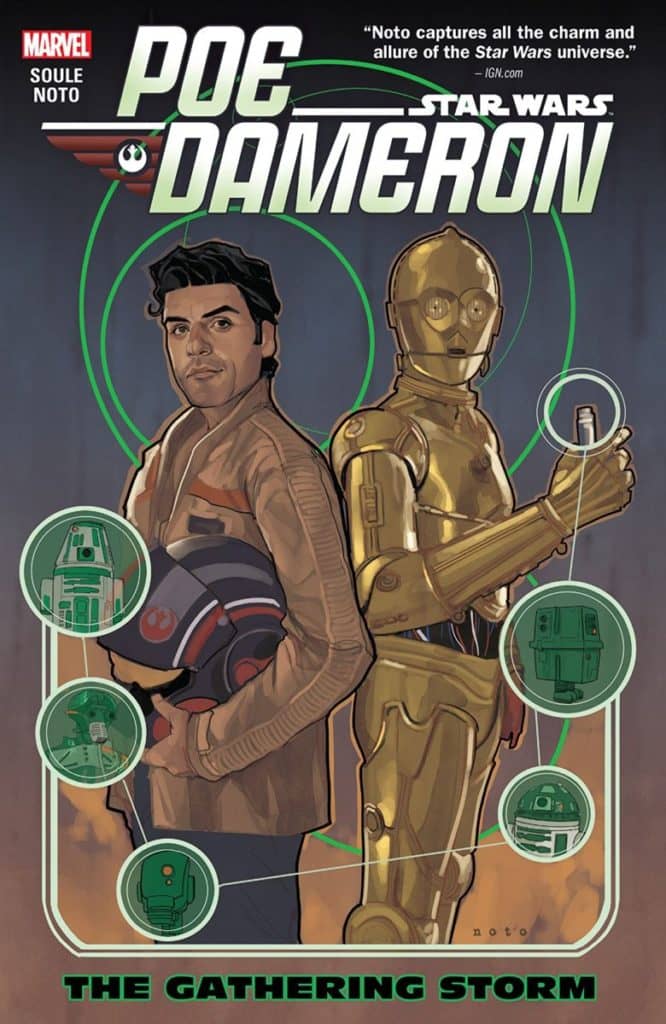 Star Wars: Poe Dameron: The Gathering Storm
by
Charles Soule
,
Phil Noto
Series:
Star Wars: Poe Dameron #2
Continuing the adventures of the ace pilot hero of Star Wars: Episode VII The Force Awakens! Poe Dameron faces the wrath of a vengeful Agent Terex! But how does Terex always seem to know what Black Squadron is doing? Could there truly be a traitor in the Squadron's midst? Poe will undertake a secret mission from General Organa herself...to escort none other than C-3PO on a dangerous mission to the planet Kaddak! But what will be revealed in a peek into Terex's past?

COLLECTING: POE DAMERON 8-13
Goodreads
Second volumes and later are always tough to write about. We start to get more background on Terex, which also tells us more about the First Order. He definitely gets a huge dose of personality in this book. C-3PO also gets some adventure and you know how much he loves those. The whole Poe Dameron series the art is so detailed and gorgeous. Things are about to get difficult for the family that is Black Squadron. We've been building up to it but even then it is a punch in the gut. I would say I enjoyed this volume even more than the first. I think they took a little more time with the arc and it definitely pulls at my heart strings more but that is partially made possible by how well they invested me in the characters in the first volume.
Related Posts