Liesl & Po by Lauren Oliver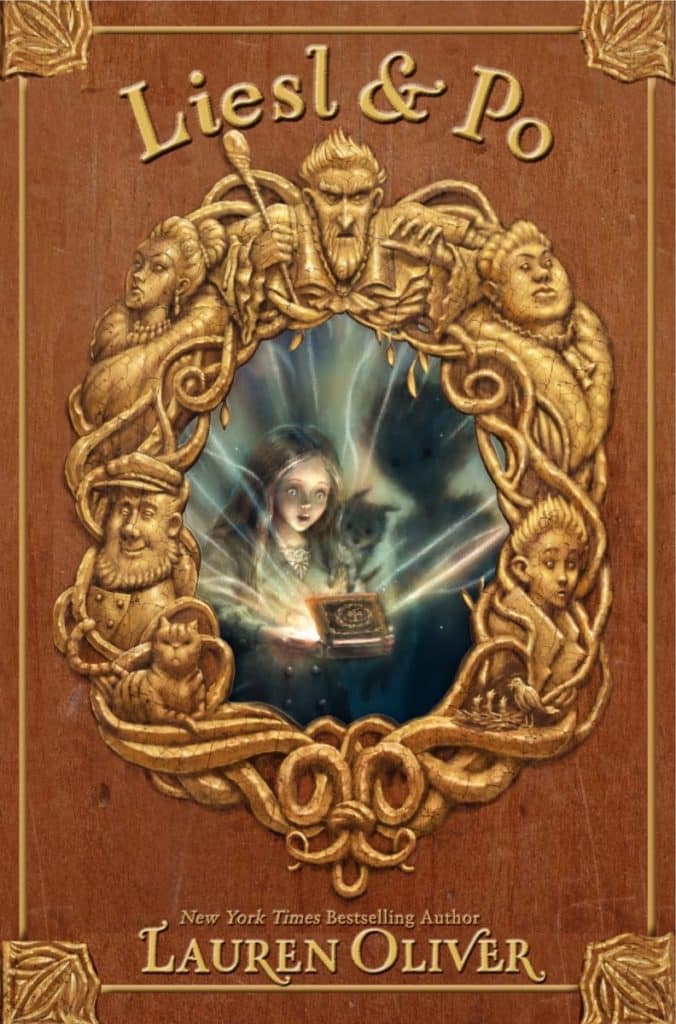 I received this book for free from the Publisher in exchange for an honest review. This does not affect my opinion of the book or the content of my review.
Liesl & Po
by
Lauren Oliver
Format:
eBook
Goodreads
No offense to this book but I hate reading things online.  I know e-readers are better but I think part of my resentment of them is rooted here.  So anyway this is still available to read for free online through 1/31/2012 and it's a quick read so do it!  Just go HERE.  Do it!  So yes, obviously I liked it.  My only objection was looking at the cover afterwards I realize it depicts in the center an event that does not occur, which is always a pet peeve of mine even though I accept that it makes an excellent cover.  I do super love the frame.  The illustrations are gorgeous.  I'm just being nit picky.
In the author's note it says that Lauren Oliver wrote this book dealing with the loss of a friend.  Maybe I've just had bad exposure but most books dealing with grief and loss are impossible to read.  There is no story just thinly veiled therapy.  I think because this book comes out of her own grief this is the best I have ever seen.  It's not just a book about death.  It's a book about life and magic and friendship.  It's a book anybody could read and enjoy but it would be meaningful to children who have lost someone and that is the way things like this should be.
Liesl has been in the attic so long that she can hardly remember the outside world.  The sun has gone out drained for magic by a cruel alchemist who bullies his apprentice, Will.  Po on the Other Side can't remember if it was boy or girl.  The tales of these three characters become entwined in an untraceable knot that has hints of meant to be.
There is a lot of coincidence but in children's books that can often be something exciting rather than something that makes us cringe.  There is almost a feeling of rhythm to how the stories come together.  Realism isn't necessary, not when serendipity is this enchanting and breath catching.  There isn't magic everywhere you get the impression that it is fairly rare.  Ghosts do not normally appear to people and old women don't usually see magic used.  Dash of magic with a dash of grief.  Overall highly recommended.