We Can Never Go Home: Volume 1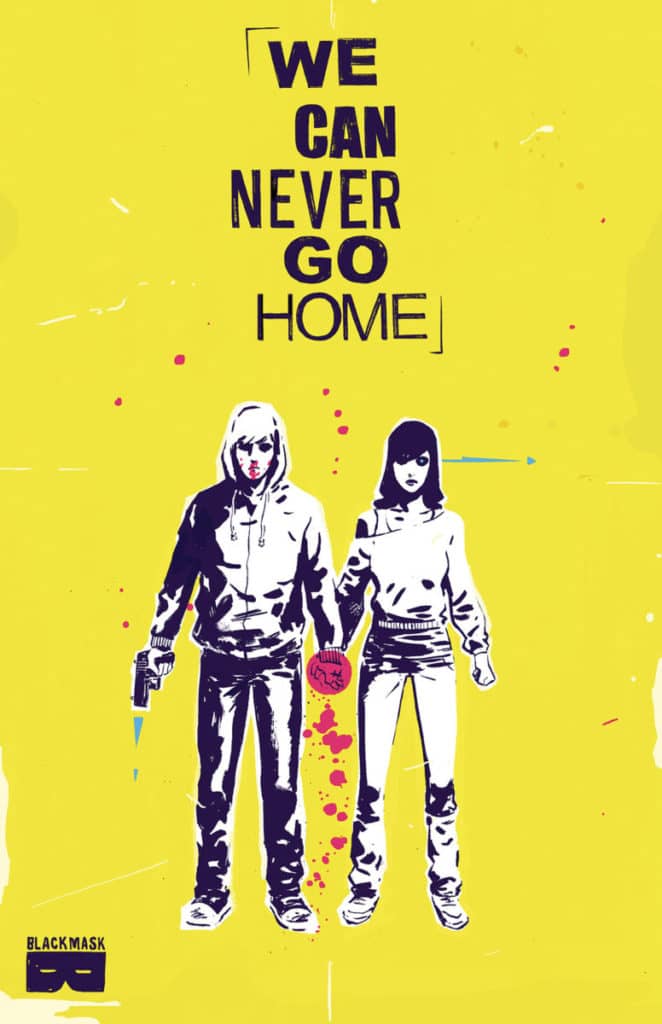 We Can Never Go Home: Volume 1
by
Amanda Scurti
,
Brian Level
,
Josh Hood
,
Matthew Rosenberg
,
Patrick Kindlon
,
Tyler Boss
Series:
We Can Never Go Home #1
The story of two teenagers, a mixtape, a stolen car, a fully loaded .45, strange abilities, dead drug dealers, and their money. A dark and modern story about getting lost and finding yourself on the backroads of America. Collecting We Can Never Go Home #1-5.
Goodreads
I might sometimes be a procrastinator. We have had several more Acme Comics book club meetings. This one was the end of December, so this is a little late but I can't skip it.
I've always enjoyed things that play with expectations. This book presents an expectation of a "classic" mutant story. The darker threads throughout the story start early but it is by far a small twist relative to what happens later. We begin with our two young people, neither in a good situation. Where X-Men stories tend to start with what bad might have happened, this starts with bad and it gets worse.
So this review says Volume 1. There was talk of additional at some point but I don't think anything has been said in a while. Honestly I like this ending where it does. Sure there are things in the world I am curious about, but I'd rather leave it where it is.
There is no happily ever after here and yet I still absolutely enjoyed it. We don't need everything to always be happy. Sometimes you need the book that makes you curse out loud while reading.