The Princess in Black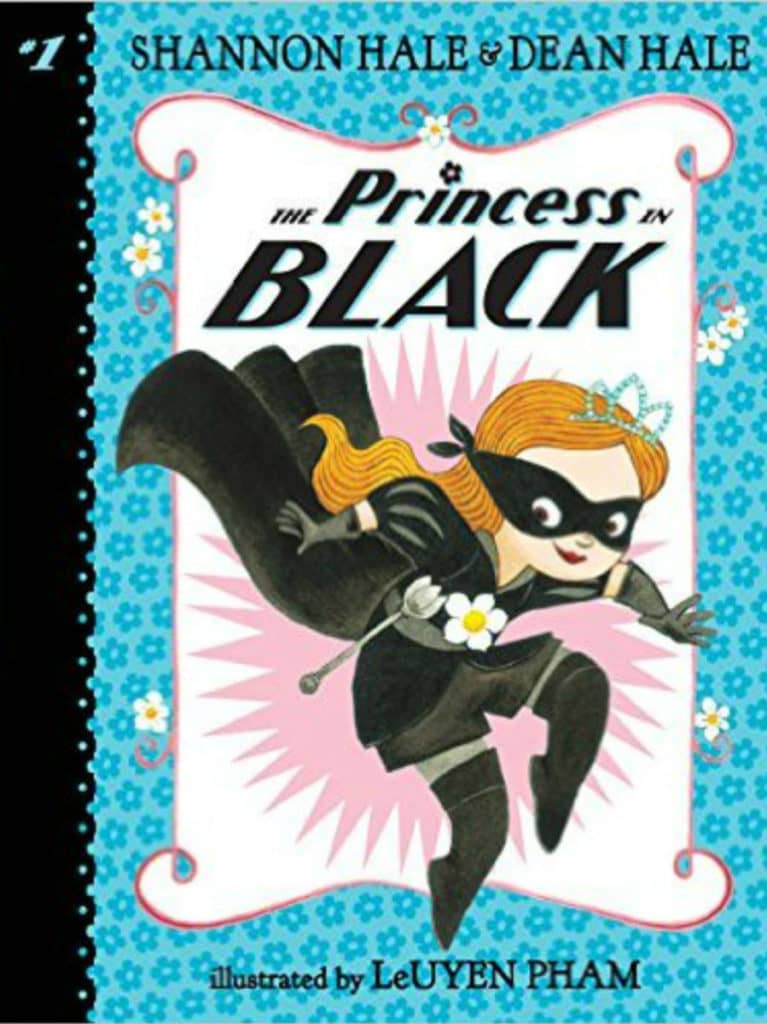 The Princess in Black
by
Dean Hale
,
LeUyen Pham
,
Shannon Hale
Series:
The Princess in Black #1
Format:
Hardcover
Who says princesses don't wear black? When trouble raises its blue monster head, Princess Magnolia ditches her flouncy dresses and becomes the Princess in Black!

Princess Magnolia is having hot chocolate and scones with Duchess Wigtower when . . . Brring! Brring! The monster alarm! A big blue monster is threatening the goats! Stopping monsters is no job for dainty Princess Magnolia. But luckily Princess Magnolia has a secret —she's also the Princess in Black, and stopping monsters is the perfect job for her! Can the princess sneak away, transform into her alter ego, and defeat the monster before the nosy duchess discovers her secret? From award-winning writing team of Shannon and Dean Hale and illustrator LeUyen Pham, here is the first in a humorous and action-packed chapter book series for young readers who like their princesses not only prim and perfect, but also dressed in black.
Goodreads
I grew up a child of The Paperbag Princess, Dealing with Dragons and The Hero and the Crown. I've always loved a nontraditional princess, those being some of my dearest favorites. Of course I must also include Princess Academy because it is what brought me to Shannon Hale even though it came later in my life. That is the tradition which this book follows in.
Magnolia wants to do more than she can as princess. This book is a fun little romp as she tries to break free of the expectations of her. I'm glad that there are more books like this than when I was a kid and I can only imagine that the rest of the series is just as adorable.