Star Wars: Darth Vader: Shadows and Secrets: Volume 2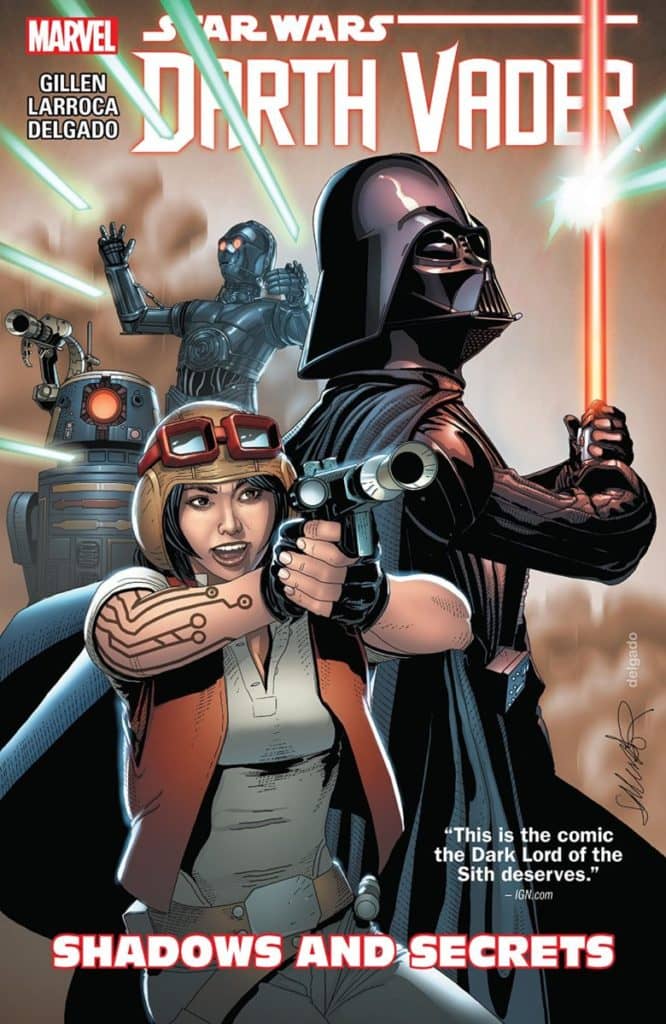 Star Wars: Darth Vader: Shadows and Secrets
by
Adi Granov
,
Kieron Gillen
,
Salvador Larroca
Series:
Star Wars: Darth Vader #2
Bounty Hunters on the attack--against the Empire! Vader has a new mission to do for the Empire. Unfortunately, it's completely at odds with his own mission. What's a Dark Lord to do? Plus: Who is Tagge's mysterious new agent?

COLLECTING: Darth Vader #7-12.
Goodreads
Darth Vader standing in front of a certain home. There is something striking about the visual. I will not tell you if he finds what he is looking for. We get to meet another Hutt and some more bounty hunters. A heist of course is the only natural result of this combination, especially throwing in our dear Aphra. I have a confession: I like Thanoth. They made a character that was immediately interesting to me. Maybe it is because I like crime procedurals but watching him think makes me happy. The first trade had Vader doing his own thing and the Emperor trying to make him obey, this book is in my mind about how he reacts to that. We get to see him digging into the past and making full use of Aphra.
Related Posts