Inkspell by Cornelia Funke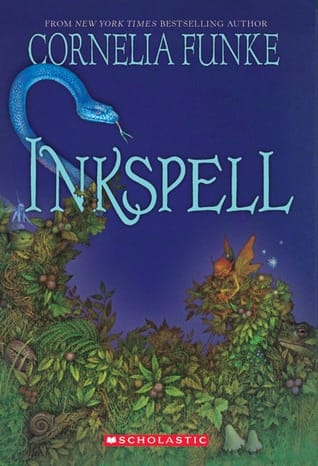 Inkspell
by
Cornelia Funke
Series:
Inkheart #2
Format:
Paperback
Goodreads
I've obviously gotten a bit behind on my reading.
We left the Folchart family happily living with Elinor, but of course things do not stay that way.  Basta and the Magpie are still loose in the world; Dustfinger still wants to get home and Meggie and Mo are not the only ones with the magical voice.  One after another the majority of the heroes from the last book end up in Inkworld whether they want to be there or not.  We forget that the story and lives continue after the book itself ends and the story within Inkheart has taken surprising turns.  Dustfinger is in danger but he isn't the only one.
I alternated being very frustrated and being interested.  Honestly I feel like Inkheart stood almost too well on it's own to have a sequel.  It took quite some time before I really felt drawn in by the stakes of this book.  I don't know if they ever drew me in really.  I kept reading because I already cared about the cast: Farid and Meggie, Mo and Resa, Dustfinger…  I could have used some more Elinor.  There was romance and death, well obviously the next book is Inkdeath but I feel like it is going to be even more forced.  I still love Cornelia Funke's words, her lyrical descriptions, the worlds that she can create, but I think part of it is I read Inkheart so long ago that it has been finished for me for quite some time.  It's still a good story and I still love Cornelia Funke but I probably won't ever reread this series.  I need some easy reading now.
Related Posts