"10" Years at UNCG or 18?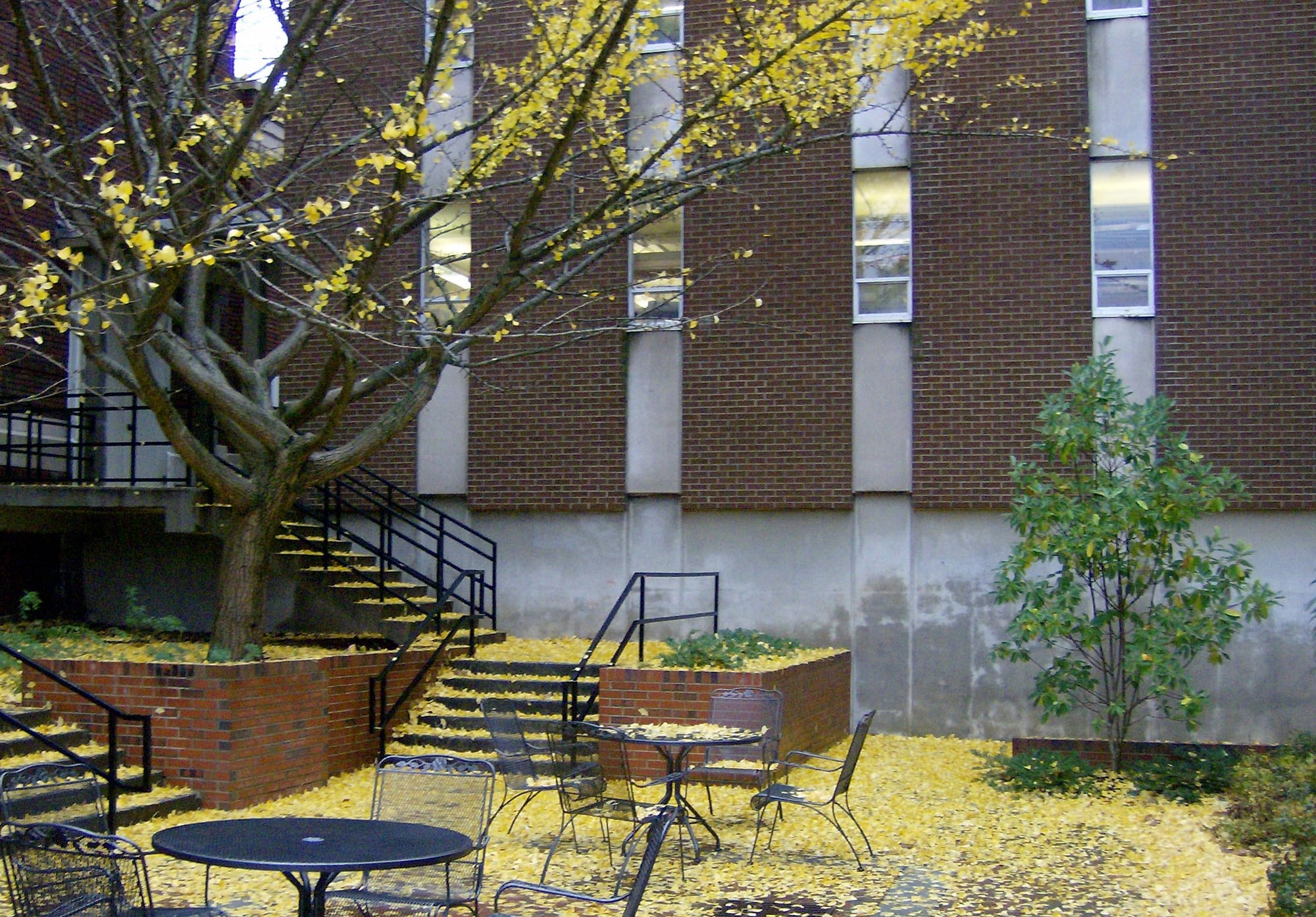 March was my 10th anniversary of working at UNCG full time but it seems almost small when I consider that I have been on this campus for half my life. (I'm not quite there, technically exactly half my life would be like September 23rd.) Today marks the 18th anniversary of when 18 year old Stephanie moved her things into her dorm room. It was a Monday. Fast forward through two degrees and three full time jobs to get to now. The longest time I spent off campus was the summer I worked at Berkshire Theatre Festival, also the longest I've ever been out of state, 3 and a half months. Life is made up of so many odd numbers that feel both unimportant and significant at the same time.
My mother always laughs about how I fell in love with the campus every time we visited but then I would feel doubt after we got home. I loved the size of the campus and I still love walking it. One of my favorite spots is the little courtyard between Taylor Theatre and the Auditorium. The gingko tree there is just magic. Years ago they fixed the drainage in the courtyard and I was actually a little sad. In Autumn the yellow leaves would fall and the standing rain water made them look like they were under glass. This picture is from Fall 2009, when I started grad school.
So many things have changed that I feel like I have forgotten many of them. My first week of classes I got lost in the McIver Building. My first semester I did a project about the history of the building. My first job for UNCG was stage managing for the Theatre 232 summer program and it included preparation for Brown and the Auditorium being renovated and we moved hundreds of pounds of costumes into the McIver Building. In grad school I did an internship with Undergraduate Student Excellence in the basement of McIver. My second job was in Enrollment Management and I had a little office of my own in the McIver Building with a perfect little window into the courtyard. They moved us a building over and we watched it get torn down through my boss's window. There is a new building there now.
New programs, new classes, new people. It is easy to feel old quickly in an environment that moves at such a pace. I realized pretty quickly that vintage was defined by college students and no one else. As soon as they wear a fashion that they didn't get to wear on the first go around, your middle school years are vintage. Parents were quickly the same age as my sister, and now I keep waiting for the day that I see my classmates as parents. Sometimes I feel old but other times that I think being surrounded by youth and change helps keep me young. It's not just campus that has changed, I have as well. Who knows what the next 10 or 18 years will bring.