Browser Alphabet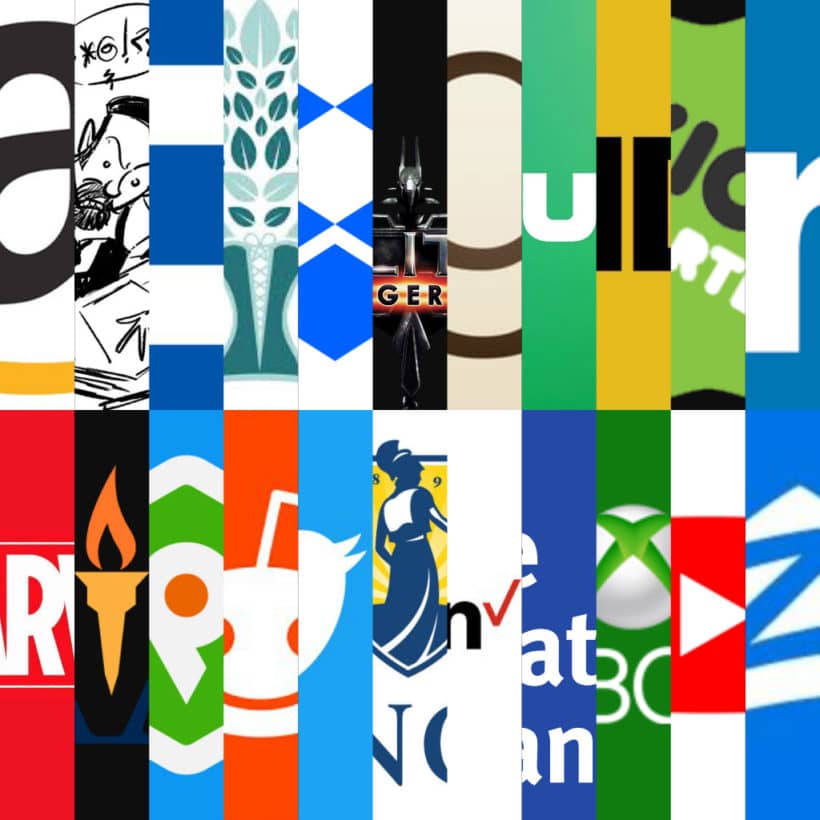 A few years ago I did this post about the Browser Alphabet and I blame John Scalzi. It is by far my most comment spammed post. So I thought to torture myself it would be funny to update it.
A. Amazon – Of course this is still the winner, if anything I've become more of an amazon addict. I do try to use AmazonSmile whenever I remember.
B. Boatwright Artwork – This is what happens when you're addicted to the art by a friend and try to share it with other people.
C. Chase – What kind of Amazon addict am I? The kind with a AmazonPrime card…
D. Dropbox – Some things never change. I actually just went Plus because I've been using it to store all my Ebooks…
E. Elite Dangerous: Database – I am an excellent co-pilot to my video gaming boyfriend.
F. Financial Aid Office at UNCG – My old office's website which I managed and still help with.
G. Goodreads – I've been blogging more. Yay!
H. Hulu – I'm constantly streaming from somewhere!
I. IMDB – I am that person when watching things that goes… where do I know them from? Constantly.
J. Jobsearch at UNCG – There is a funny story about what I do on this site, I also try to keep up with postings to send to friends.
K. Kickstarter – It took me a while to become a believer. I have some that are pretty behind but I still think Kickstarter is a fantastic thing.
L. LinkedIn – I've been trying to get mine more updated. Still not really active here.
M. Marvel Code Redeem – I am a religious redeemer of my codes. I like the paper books but the digital are fantastic for referencing things.
N. NCGSAlumni – The website I manage for the NC Governor's School Alumni Association in which I am also an officer.
O. Orchard Corset – I like corsets. I have two. One is damaged though, sad face.
P. Packagetrackr – This is how I keep up with everything that I order these days.
Q. Department Q Series Archives – Yep, it linked to my own site. I really need to watch the movies…
R. Reddit – Yes, I finally became a redditor.
S. UNCG Spartan Alert – How to know that we just passed snow season.
T. Twitter – I have been doing slightly better but still not a good user.
U. UNCG – Yeah… not surprising…
V. Verizon – Man, my links are seriously adult now. I'm not even the one who pays the bill.
W. Weather – I… check the weather a lot?
X. Xbox – Okay, good. I'm not a total adult yet.
Y. Youtube – I don't think of this as a site I use but I guess I use it for random things.
Z. Zillow – I have no intention of moving but I have fun looking at local listings.
8 of the 26 are the same, which is actually less than I expected.