The Warrior Heir by Cinda Williams Chima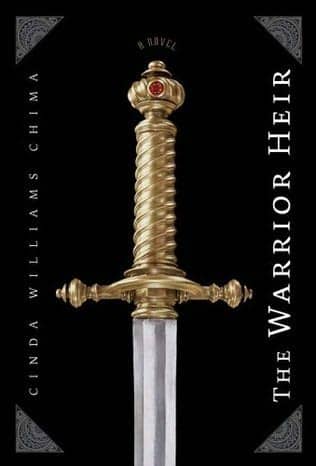 The Warrior Heir
by
Cinda Williams Chima
Series:
The Heir Chronicles #1
Format:
Paperback
Goodreads
Jack thinks of himself as a normal teenager.  The unique thing about him was that he had a life saving heart surgery when he was just a baby, but that surgery didn't just save his life it gave him a stone and made him a Warrior Heir.  They are the rarest guild because they have a very specific purpose and it is up to Jack to decide if he will face this purpose.
Okay this one is really hard to briefly explain the premise.  This is the reason there are people paid to write blurbs for the back of books and those people are not me.  It doesn't matter go read the summary at a book store and then pick up this book and go to the register and buy it!  I don't think I've ever said that before, or at least I try to avoid it.  The premise is hard to explain too briefly because it is an entirely original mythology, but Chima makes it completely easy to follow.  It always helps when the protagonist starts out just as clueless as you.  There is some cliche high school going on but if you can show me anything without that I will be flabbergasted.  I loved Jack's friends.  I loved the world and the sudden spiral of his life.  I did predict the big surprise though I was never sure.  I don't know that much about the series as a whole but even though I know the protagonist changes I expect this cast will return.  Many questions were answered but there is one that is irking me: Nick at the end saying he is proud… I won't say of who.  If you've read it then you know what I mean!  I can envision which bad guys will return and certain things but there were definitely surprises in this book and I expect many more to come.  And yes that means I plan on getting the rest!