Wytches: Volume 1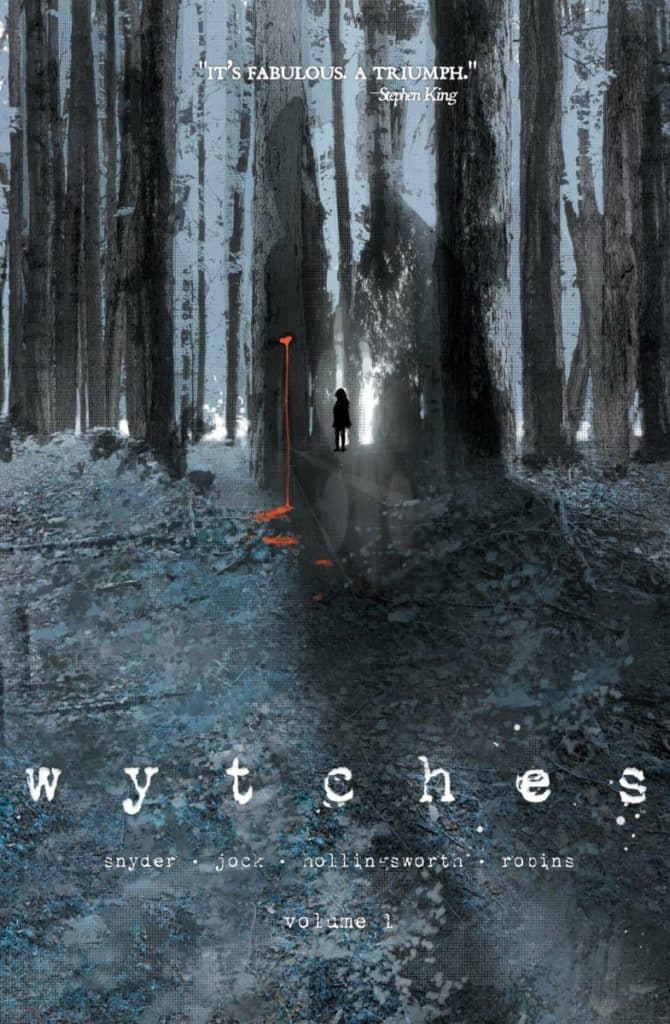 Wytches: Volume 1
by
Clem Robins
,
Jock
,
Matt Hollingsworth
,
Scott Snyder
Series:
Wytches #1
Everything you thought you knew about witches is wrong. They are much darker, and they are much more horrifying. Wytches takes the mythology of witches to a far creepier, bone-chilling place than readers have dared venture before. When the Rooks family moves to the remote town of Litchfield, NH to escape a haunting trauma, they're hopeful about starting over. But something evil is waiting for them in the woods just beyond town. Watching from the trees. Ancient...and hungry. Collects Wytches #1-6.
Goodreads
I don't really consider this a spoiler because it happens so quickly but trees, freaking trees. That is the one part of Evil Dead that always disturbed me. This book ranks up there. The noises, there are just so many creepy things in this book. There is such horror, there is love but even the love comes with horror.
There is a texture to the art. Almost a bit of weathering like water damage. I always oddly enjoy books where there are creators. The dad is a comic book artist/writer so of course he is accurately written and easy to sympathize with. Things I didn't initially notice to keep an eye out for: Ferris wheel tattoo! Seriously its all over the place. I don't know why it took me so long.
Apparently additional content is coming out in the Image magazines so I'll cross my fingers for a nice edition with that included at some point.
I could quote so many things from this book, some beautiful some dark but I think I'll stick with "Pledged is pledged."